Importance Of Using Bagging Machine In Food Packaging
Introduction: Food packaging is specially designed for the packaging of food and it gives protection, tempering resistance also maintain the nutrition facts level so that freshness of food can be maintained until it is opened. Packaging plays an important role especially in case of health food packaging. A proper packaging of food is very important to maintain the food's nutrition and keep the food safe and secure so that if the packet travels from one place to other, it may not harm the food kept inside it.
These days' new technologies have taken place for food packaging. It can be described as the procedure of protecting the food, storage, distribution till sale. Bagging machine completes the whole process of packaging food. You may find so many varieties of the packaging machine in the market also it totally depend on product and material. Choosing the right packaging machine for the food business also depends on the period, budget, usages and available floor space.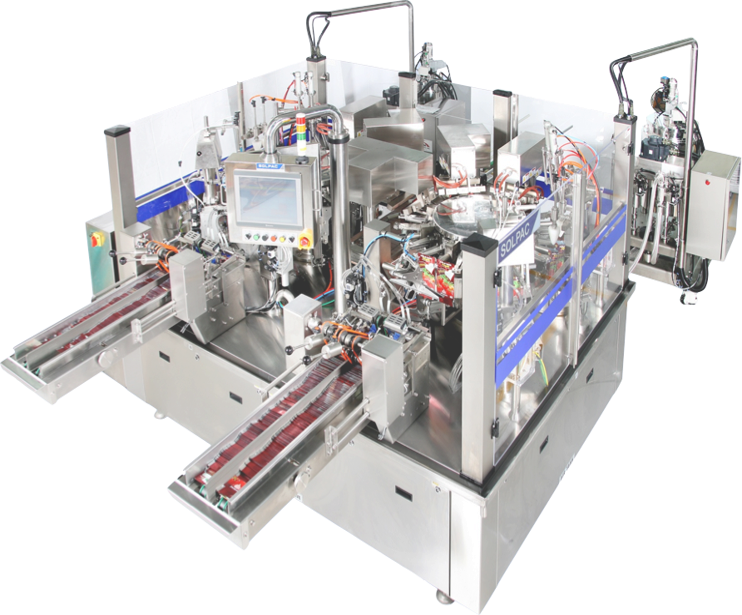 Importance of using bagging machine for food packaging:
Maintain the hygiene of the product- Bagging machines maintain the hygiene of the food products. Machines automatically do all the packaging so requires fewer hands and it definitely protects the food and maintains hygiene while for pack shaping, filling and sealing process.   

One time investment- Buying packaging machine is a one-time investment for any business and it is a basic requirement in the food business. Once it is bought, it will increase the production and make the packaging process easy.

Easy in use- Operation packaging machines are so easy and no technical knowledge is required. Anyone can operate these machines without any hurdles. Automatic machines provide the greatest ease in food manufacturing companies.

Reduction in labor charges- Packaging machine reduces the labor charges. For packing process, so many labors were required but these machines do all the work with 1 or 2 labors so it saves the cost of other labors and improves the efficiency.

Saves time and money- Time and money both are precious for ant business. These machines are automatic in nature so always save time and money. It packs the food in a fraction of seconds and if it is bought it will reduce the other expenses involved in packing procedure. You can pack the food products as per demand.
Summary: Bagging machine saves time and gives surety about the safety of food products. It keeps the food hygiene throughout the packaging process and maintains their customer's trust and interest in the food product. These machines increase the productivity of the company and becoming popular in manufacturing industry day by day because of its advantages and most importantly it has come up as cost-effective and time-saving technique.
Related Articles
Read more from Health